Saint Josemaria was born on January 9, 1902. Here are four videos about his life and teachings.
For Saint Josemaria's birthday on January 9, we offer some excerpts from an article published by "Real Clear Religion" entitled "The Tweetable Saint."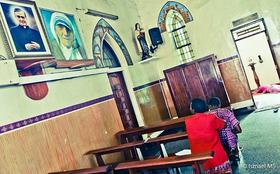 A new video of Saint Josemaria offers 44 brief clips from his oral preaching between 1972 and 1975 in Europe and Latin America. It can be downloaded or purchased from Beta films with English subtitles.
The world awaits us. Yes, we love the world passionately because God has taught us to: Sic Deus dilexit mundum ... - God so loved the world. And we love it because it is there that we fight our battles in a most beautiful war of charity, so that everyone may find the peace that Christ has come to establish. (Furrow, 290)
I have taught this constantly using words from holy Scripture. The world is not evil, because it has come from God's hands, because it is His creation, because 'Yahweh looked upon it and saw that it was good' (cf Gen 1:7 ff). We ourselves, mankind, make it evil and ugly with our sins and infidelities. Have no doubt: any kind of evasion of the honest realities of daily life is for you, men and women of the world, something opposed to the will of God.
On the contrary, you must understand...

"Your work must become a personal prayer, must become a real conversation with Our Father in heaven."
SAINT JOSEMARÍA

, Founder of Opus Dei